Read or Leave Reviews for Lake Snow Management
We are including links to review us on Google or to write a review to be displayed on this website.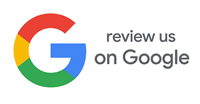 LSM Lake Snow Management
Average rating:
44 reviews
Jan 6, 2022
Incredible responsive, professional and friendly
We have had the team at Lakes Snow Management take care of our snow removal for several years. They are incredibly responsive, professional and friendly. We always know we can rely on their service and appreciate how quickly they clean after each snowfall. Thanks Lakes Snow Management!
Dec 19, 2021
Excellent service and customer service
City & State:
Ham Lake, MN
Excellent service and customer service. Hired LSM to clear my mothers driveway. Very impressed with there service. My mother couldn't be happier. No more tearing her lawn apart. Thank you
Sep 9, 2021
Number 1 in the area
Lakes Snow Management is very dependable & they do an excellent job. Number 1 in the area.
Sep 2, 2021
They do an excellent job
This winter will be my third year with this company. There are at least four differences between Lakes Snow and other snow removal companies: 1) There is never a tall pile of snow next to the edge of the driveway as it gets spread out evenly over the lawn and that ultimately benefits the grass. 2) Emails advise us when snow removal will begin and they allow me to guess as to when the driveway will be plowed. 3) Often the snowthrower comes back a second time and removes the ridge that a plow has left at the end of the driveway. 4) I believe Charlie is honest when he makes a decision that the 1 1/2" minimum for plowing has or has not been reached. Note: I also use the same company for mowing and in both cases they do an excellent job.
Jul 28, 2021
Outstanding customer service
City & State:
Minneapolis
I became a fan of Lakes Snow Management when they took care of our snow removal while we were gone on vacation after we received an unexpected spring snow event. We were not customers at the time but I reached out to see if they could take care of us while we were gone. Charlie said no problem. We received 20" of snow and Charlie sent a picture of our clean drive way and hand shoveled sidewalk. It was a relief not to have to deal with that coming back from vacation. We have been a customer ever since! Outstanding customer service!
Jul 4, 2021
Great service
Great service, responsive to needs, remove the snow after the plows go by - even if they already plowed!!! Wouldn't go with anyone else!!!
Jun 22, 2021
Good job always on time
Does a good job always on time.
Jun 14, 2021
The best hands down
These guys are the best hands down. I have been beyond happy with service and response time...Never ever a problem and keep everyone up to date during and after storms hit so you know when they are coming out...Thanks Charlie and crew!!!!
Jun 12, 2021
Fantastic job
Lakes Snow has been taking care of my snow removal for the last three years and they do a fantastic job. Lakes Snow is quick to remove the snow and keep me open after the city plows everyone's driveway closed again. No complaints for the last three years!
Jun 10, 2021
Definitely recommend
City & State:
Forest Lake, MN
Definitely recommend Lakes Snow Management! They complete jobs quickly after snowfalls and do a great job clearing the snow including from city plows blocking the driveway. In addition, they communicate during each event so you know when to expect service. Great job!
May 2, 2021
Prompt service and communication
City & State:
Forest Lake, MN
Great snow plowing, prompt service and communication.
Jan 26, 2021
Greatly appreciated
Just wanted to thank you and your crew for the clean up after the city plow comes through. That kind of added service is greatly appreciated.
Jan 25, 2021
Should have done this years ago
Should have done this years ago. The Christmas blizzard left me with a 5 foot drift in my driveway. wow was I lucky to begin a snow removal service.
Jan 22, 2021
A lifetime customer
As a first time customer, I'm wondering why I never afforded my family this luxury before. My husband is a courier and the winter is absolutely insanely busy for them. This morning my husband didn't have to get up at 5 am and snow blow the drive before he started his 12 hour work day. Your service has made our lives so much easier. I think you have now gotten a lifetime customer.
Jan 19, 2021
A great value
Signing up for Lakes Snow Management for snow removal has made Minnesota winters and major snow events no longer a worry. I can count on them to update me with their snow removal plans, to do what they say they will do and within the time they estimated. They are a great value!
Jan 10, 2021
Highly recommend
Very pleased with my service last year. My driveway was done when I woke up in the morning. Very clean...in the past snowplows left my trap rock driveway in my yard. Couldn't ask for a more simple and economical way to have snow removed. I also like that I didn't have big piles of plowed snow on the yard. I highly recommend!
Jan 7, 2021
Above our expectations
City & State:
Forest Lake, MN
The service we received with our first season with Lakes Snow Management was above our expectations. We will continue to use them in the future and highly recommend them to anyone looking for reliable snow removal.
Jan 2, 2021
Consistently reliable
LSM has been consistently reliable and accommodating.
Dec 29, 2020
Good to work with
Charlie has always been good to work with and the team does a nice job with the snow.
Nov 23, 2020
Excellent customer service
They do a great job and provide excellent customer service. They are always great to work with - AND they didn't increase the price from last year!
Nov 21, 2020
Great service
Great Service! Timely and thorough removal of snow.
Nov 20, 2020
Very professional
We have signed up for another year with LSM. Charlie is always there when you need him to blow out your driveway. He is very professional, making sure that there is no damage to the driveway surface, placing guide stakes appropriately and even taking the extra time to clear snow away from the mailbox so we don't have to! Looking forward to having the service again this year.
Nov 16, 2020
Customer service was outstanding
I have been sold on Lakes Snow Management since 2018. We were not a customer of their winter services at the time but reached out prior to the April Blizzard of 2018. We were out of town and wanted our driveway taken care prior to our return. Charlie and his team not only took care of our driveway but shoveled our sidewalk and sent before and after pictures. Needless to say that level of customer service was outstanding and we have been a satisfied customer ever since.
Nov 11, 2020
Very responsive
City & State:
Forest Lake, MN
Charlie is very responsive when I have a question. No snow piles left at the end of the driveway. I love seeing their John Deere tractors, memories of my childhood but a lot quieter now.
Oct 21, 2020
I've never had any problems or concerns
I have had Lakes Snow Management do my 100 ft double wide driveway for 2 years now. They have always had my driveway cleared in a timely manner. And I love that tractor they use. No snow piles anywhere!! I've never had any problems or concerns. I'd recommend them to my best friends!!
Oct 18, 2020
Great job
Charlie and his team are doing a great job! I plan on using this service every year. I really appreciate the email updates Charlie sends out.
Dec 16, 2019
Excellent job
I called FSLM to see if they could take care of my long driveway while I was out of town and a big snow storm was expected to hit. When I returned home the driveway was all taken care of, even with the big drifts, and the tall banks from previous snows were pushed back. Excellent job! If it wasn't for FSLM I don't think we would have made it down the driveway when we returned home! Thanks Again!
Dec 2, 2019
Great customer service
Hands down best snow removal service out there! Prompt, thorough & great customer service.
Mar 13, 2019
Very impressed
Signed up for snow removal for my mother and father -in-law this year as a Christmas present, and we are all very happy with the Forest Lake Snow Management's snow removal service.
They are very precise, there is a vehicle in the driveway, and they get close but not too close.
Every time it snows after the trigger amount (we got the 2 inch package), my mother-in-law has said they have come back multiple time to make sure not only the driveway is clear but also the end of the driveway is clear after the street plows go by. The communication is great, Charlie lets you know what is going on if any issues arise that may delay them and is very responsive to any questions. Overall, we are very impressed and will use them again next year. 🙂
Mar 9, 2019
Great service at a competitive price
I saw Charlie in the neighborhood with this very cool snow blowing machine and I had to check it out. I really liked how it cut the edges of driveway so cleanly and neatly and it blows the snow a long distance into the yard which eliminates all the big wind rows and piles. Also cleans the driveway surface very well, much better than my ATV with a new cutting edge on the plow blade. Makes the property look like a winter wonderland postcard!

This unique machine cleans our large driveway very meticulously in 5 minutes flat. If this quiet machine doesn't catch your eye, it will be in and out without anyone knowing. Overall, Charlie provides great service at a competitive price which we appreciate. Thanks for all your help this winter Charlie!
Mar 6, 2019
Excellent job
I had just made a freebie attempt to clear the end of my driveway on a busy highway when Charlie offered to make my day easier. After 2 feet of snow this month I am beat up by the snow. Less than 5 minutes later my driveway was clear. Much appreciated, excellent job.
Feb 28, 2019
Best snow removal company I have ever worked with
City & State:
Forest Lake, MN
Best snow removal company I have ever worked with. Charlie does a superb job and is very conscience about having the snow cleared before we have to leave for work. I have actually seem him out there clearing at 2:00am! I recently referred a friend of mine to Charlie. Charlie received a call from my friend regarding the drifting snow. The driveway was completely snowed in and Charlie was out within a few hours of the call. I will refer everyone to Forest Lake Snow Management.
Feb 21, 2019
Snow was removed quickly
Snow was removed quickly!!
Feb 19, 2019
Highly recommend
A very nice guy stopped and helped us as we were struggling to shovel tons of snow and he was very sweet and did a great job. highly recommend
Feb 17, 2019
Quick response
Thanks, Charlie, for plowing out my long driveway again this year on short notice this past week! I appreciated your quick response to my text and keeping me updated as to when you would get to my place. The new tractor is pretty cool!
Feb 15, 2019
Very professional
I was out of town and they took care of all the snow for my family. They were so quick to respond and very professional. You won't find a better company.
Feb 10, 2019
These guys get 5 stars and an A+
While I was at work I received a call from my wife that she had almost gotten stuck with her full size 4x4 truck in our drive way. I didn't have time to clear it between snowfalls, so there was nearly a foot of snow covering our oversized, curved and inclined driveway. I called Forest Lake Snow Management after remembering an ad of theirs I had seen. 45 minutes after calling I received a second call from my wife. I assumed she was going to ask if I was able to reach anyone to do the driveway yet. To my surprise she was actually calling to let me know they were just finishing. I arrived home after putting in a very long day to find a perfectly clean drive way from edge to edge, including the curve. They even blew out the huge mound the city plows left in front of our mailbox. Amazing job by Forest Lake Snow Management that saved me over an hour of snow blowing after I had already put in an overtime day at my job. Best of all, my wife was thrilled with the results. These guys get 5 Stars and an A+!!! I will definitely be calling again.
Jan 23, 2019
Would highly recommend
City & State:
Forest Lake, MN
I had my driveway done by this company and they did an exceptional job! They responded quickly to my call and got the job done, so i could pull in my driveway. I would highly recommend them!
Jan 22, 2019
Very happy with their service
They were able to come quickly and get my driveway plowed with short notice from me. I was so happy with their quick response time and they did a wonderful job. I was very happy with their service, would use them again and I definitely recommend them to others.
Jan 15, 2019
Can't recommend them any higher
Couldn't be happier with their work. My plow broke down and I called them at 0930, my driveway was plowed by 1030. Immediate response, excellent result, local company...I can't recommend them any higher or I would. Thank you Charlie!
Jan 12, 2019
Highly Recommend
Charlie was fantastic! Responded right away and got the job done in a timely fashion! Thank you all so much! Highly Recommend!!
Jan 9, 2019
This team works fast
City & State:
Forest Lake, MN
Love the new equipment. Keeps the driveway very clear. This team works fast and I've never woke up and not had the snow cleared from the driveway before leaving for work.
Jan 5, 2019
Dependable and professional
Great group to work with. Dependable and professional! Always pleased and grateful for their hard work.
Dec 28, 2018
Couldn't be happier
Great job on my residential driveway with this snow/rain/ice mix. Couldn't be happier with your work!!